**IMPORTANT INFORMATION**
Amadria Park offers PCR testing for COVID-19 in its own hotel facilities in Šibenik.
Moreover, to keep you safe and relaxed during your stay with us, we have organized the vaccination of our employees which has already started.
For more detailed information about testing in Opatija and Šibenik please click HERE.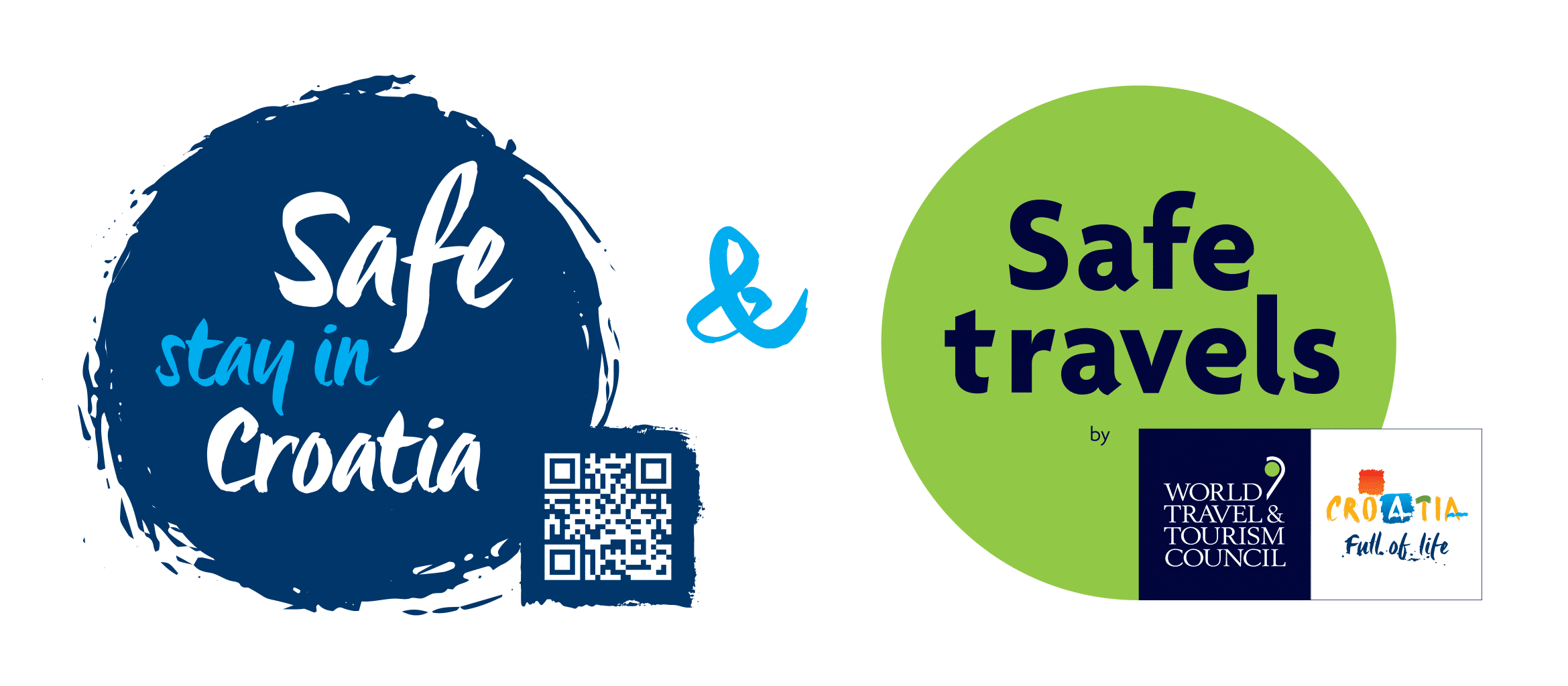 Dear guests,
Taking care of our guests and associates is the core value of our company. It is our guideline in facing difficult challenge of responding to the WHO-confirmed coronavirus (COVID-19) pandemic. At times like these, we need to take care of each other and show some flexibility, responsibility and patience, all crucial for returning to normal life.
We empathize with all the people affected by this unprecedented situation. We appreciate all the health workers, local communities and governments that work on preventing coronavirus around the world. We are keeping a close eye on the situation with COVID-19 and continuously take all precautions, measures and recommended protocols issued by the Croatian Institute of Public Health and the World Health Organization. We do it to provide you a healthy stay in any of our hotels.
Thank you in advance for trusting Amadria Park group with your future travel plans.
Below, you will find detailed description of our current situation.
Thanks to our excellent public health system, healthcare workers and high epidemiological standards, the situation with pandemic in Croatia is good, among the best in the EU. Croatia is a safe place for your vacation.
For more information, visit koronavirus.hr/en and read daily reports on https://www.croatiacovid19.info/
Welcome to our hotels – we are honoured you're staying with us!
When you make a reservation
We are open all year round, and thanks to our strict compliance with all protective measures, our guests trust us to enjoy a peaceful stay here. When you make a reservation in any of our hotels, you can be certain that we do everything we can to provide you with safe accommodation.
Note: in accordance with the current epidemiological situation, all organized activities will be carried out in strict compliance with the prescribed precautionary measures, with special emphasis on safe food and drink consumption, as well as safe visits to the wellness centre.
Before you arrive
Since COVID-19 has affected the way we work, socialize and travel, we have adjusted our cancellation policy. In these trying times, we try to stay as flexible as we can for our guests.
Most of our offers can be booked without advance payments, and most of them can be cancelled for free.
If you have an existing reservation or you are making a new one individually, you can make changes with price adjustment for the new date, or you can cancel free of charge for:
Šibenik – 2 to 10 days before arrival
Opatija – up to 48 hours before arrival date
Zagreb – up to 24 hours before arrival date
Please visit our website for the most up-to-date information and for additional details about availability and exclusions or contact our call centre:
All our hotels, restaurants, bars and attractions are open!
Before you set off
To shorten the wait on the border, which might last longer than in previous years because of additional data collection, we recommend foreign citizens who plan on staying in Croatia to submit their data online in advance by visiting entercroatia.mup.hr.
At any time of your travel, you can check the traffic flow, main roads condition, border crossings and other key travel routes on live cams available at Hrvatski autoklub.
European Commission web-page 'Re-open EU' provides info on travel within the European Union, border crossing situation, as well as all the available means of transportation and tourist services in the European Union member states.
For additional information, visit www.koronavirus.hr/en
During your stay
We are committed to daily enforcement of the newest WHO guidelines in cleaning and hygiene.
Health protection measures and procedures in our hotels are designed to prevent a broad range of viruses, including COVID-19, and they include everything, from hand hygiene and cleaning products specification to guest rooms and communal spaces cleaning.
We have always been committed to the highest hygiene and cleaning standards, and now we are taking them to a new level. We train our hotel staff daily, familiarizing them with cleaning and hygiene protocols. We have also raised our already high standards in food handling, and have increased the frequency of cleaning and disinfecting all spaces and surfaces in the building, with particular attention to public spaces and frequently touched surfaces.
RECEPTION
Detailed information for guests on hotel measures in preventing COVID-19.
Limited number of guests at the reception desk.
Social distancing around the reception desk.
Hand sanitizer at the entrance, at the reception and in the lobby.
GX Service: our Guest Experience agent will take your documents and forward them to reception for the check-in, while you will be served a welcome drink in the lobby or on terrace. That way, there will be no lines in front of the reception desk.
RESTAURANTS AND BARS
Hand sanitation at the entrance to restaurants and bars.
Table layout that allows for social distancing among guests.
Mask required while approaching the buffet.
Table disinfection after each guest, including all the items on the table.
The staff follows good practices in personal hygiene (frequent hand washing, hygiene, wearing gloves and masks).
All the employees have been trained in safe and sanitary food preparation, as well as service providing.
Amadria Park conducts self-inspections in compliance with company guidelines on food safety standards.
CLEANING
New cleaning plans are in effect, and they include disinfecting all surfaces and spaces.
Bed linen is changed on request (if a guest does not want room cleaning during their stay).
Cleaning personnel wears gloves and masks.
Doors and windows will be open during the room cleaning, in order to increase air circulation and provide thorough ventilation.
After cleaning, surfaces will be disinfected, with special attention to frequently touched surfaces (furniture, mini-bar, light switches, telephones, hair dryers, safety deposit boxes, door handles, remote controls, water taps, digital keys, hangers etc.).
In order to decrease infection risk, there is also a detailed plan for cleaning and disinfecting frequently touched objects and surfaces in public areas.
Sanitizer dispensers have been installed in various hotel areas, including public toilets used by guests and staff, as well as in other relevant areas.
Instructions on proper hand-washing technique are displayed in public toilets.
A trained employee disinfects spaces daily with a fogger device.
BEACH, POOL AND SPA
Staff is provided with face masks and gloves.
All work procedures include the use of protective equipment or face mask.
There is a disinfection plan for all frequently touched objects and surfaces.
Planned layout of deck chairs on beaches and pool areas provide for social distancing.
Deck chairs are regularly disinfected. Covering chairs with a towel is recommended.
If possible, saunas and communal spaces are ventilated with fresh air.
There is a limit on the number of people who can use sauna simultaneously.
To ensure peaceful and safe use of indoor pools and saunas, as of March 1st, 2021, we have introduced mandatory reservations for pool and sauna use, with limited duration. Reservations can be made at the hotel's Wellness reception.
OPERATIONAL ACTIVITIES
We follow the local authorities' guidelines and recommendations. https://www.hzjz.hr/sluzba-epidemiologija-zarazne-bolesti/koronavirus-najnovije-preporuke/
Wash your hands regularly with soap and water, or use alcohol-based hand sanitizer.
When coughing or sneezing, cover your mouth and nose with the inner side of your elbow, or with a disposable tissue, which you will dispose of immediately and wash your hands.
Avoid touching your face, mouth, nose and eyes.
Avoid close contact with persons who do not feel well or experience symptoms like high fever, cough and/or difficulties breathing.
Employees who do not feel well should stay at home. Call your doctor and avoid going to a health facility, unless directed by a doctor.
Avoid hand shaking and close physical contact. Keep social distance.
We monitor our employees' temperature daily by using non-contact thermometer on their arrival to work. We keep records on body temperature to ensure health and safety of our employees at any moment.
We have established a procedure in case of coronavirus occurrence in any of our facilities, with all standard operative procedures and contact numbers (https://www.hzjz.hr/sluzba-epidemiologija-zarazne-bolesti/postupanje-zdravstvenih-djelatnika-u-slucaju-postavljanja-sumnje-na-novi-koronavirus-2019-ncov/).
All personnel serving food and housekeeping personnel is required to wear protective gloves.
Information on COVID-19, as well as standard policy and procedures COVID SPP have been sent to all Amadria Park hotels.
To help us protect you and our staff, please follow instructions and recommendations provided by authorities:
Wash your hands regularly with soap and water, or use alcohol-based hand sanitizer.
When coughing or sneezing, cover your mouth and nose with the inner side of your elbow, or with a paper tissue, which you will dispose of immediately and wash your hands.
Avoid touching your face, mouth, nose and eyes.
Avoid close contact with sick people or those who experience symptoms like high fever, cough and/or difficulties breathing.
Avoid hand shaking and close physical contact. Keep social distance (2 meters minimum).
Wear face mask if a 2 meter social distance is not possible.
If you experience symptoms like high fever, cough and/or difficulties  breathing, call reception from your room.
Only for our guests – COVID-19 testing procedures
Amadria Park works with healthcare companies that provide 24/7 healthcare services, and can also set up PCR testing for COVID-19 in hotel facilities (applicable to all our hotels in Šibenik).
Those healthcare companies also provide other healthcare services, depending on our guests' needs – from providing medicine for your children to helping elderly patients with chronic conditions. If needed, employees of healthcare companies we work with will also help you with local healthcare facilities, language barrier and patient escort to the hospital.
Amadria Park offers PCR, antigen and antibody testing for COVID-19 in its own facilities.  To relieve the stress of travelling in a pandemic and make your stay easier, we offer a unique service: COVID-19 testing on hotel grounds, with booked appointments, quickly and elegantly.
The procedure is very simple. Before arriving to hotel, or during your stay here, you can contact our Reservations department or reception desk and make a testing appointment.
Reservation department phone number: Opatija& Zagreb: 00 385 51 278 007 & Šibenik: 00 385 22 361 001
Testing is conducted daily, and results are provided within 24 hours. When making an appointment, you only need to provide your basic info. Professional lab personnel will arrive to our hotel at the agreed-upon time and provide test in compliance with strict epidemiological measures. The results will be sent to provided e-mail address.
*****
PCR testing for COVID-19 in OPATIJA
PCR testing on COVID-19 for tourists and citizens from Monday to Friday, from 8 AM to 10 AM at the address 2 Ive Kaline Street (annex of the Hotel Belvedere).  Free parking is provided near the testing site.
The price of testing is 490 HRK. Detailed information can be found at https://www.visitopatija.com/informacija-o-pcr-testiranju-na-covid-19-za-turiste-u-opatiji-nc31.
For any additional questions, please contact our Tourist Information Center on 051 271 310 or via email tic@visitopatija.com.
*****
We believe better times are soon to come, and we are looking forward to making new memories together. Have a safe trip and a care-free vacation!
Amadria Park