// review score ?> // end review score ?>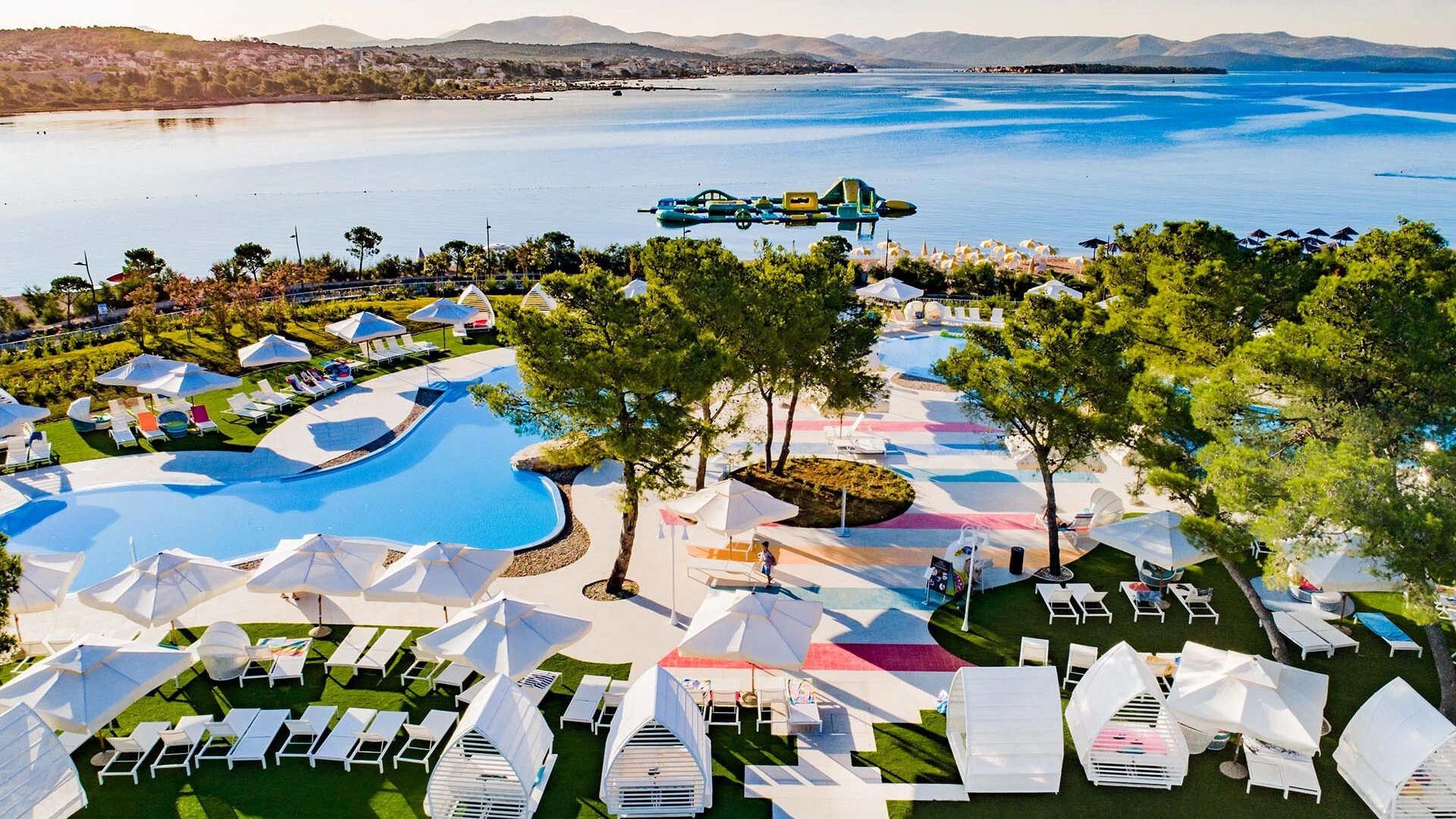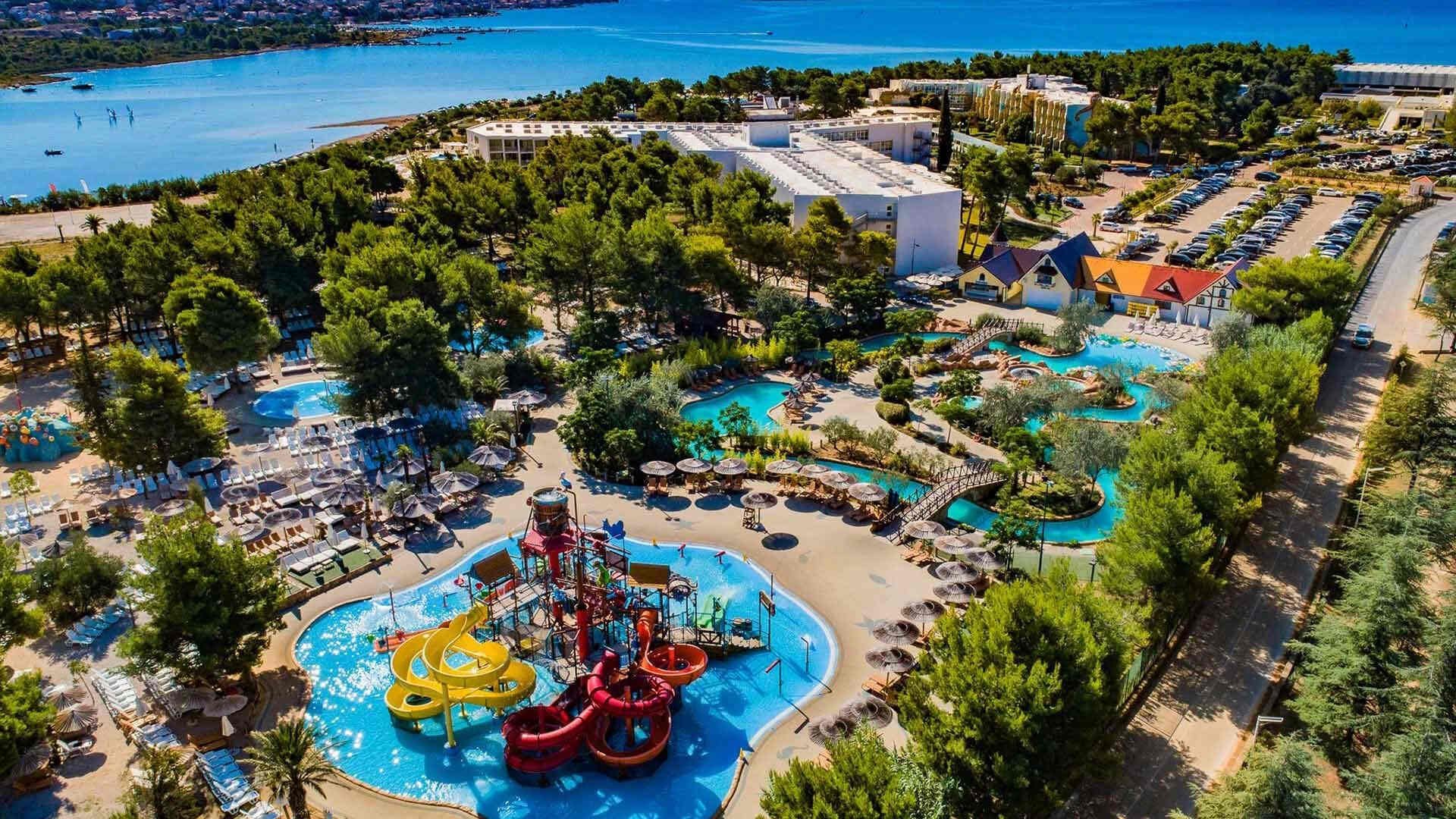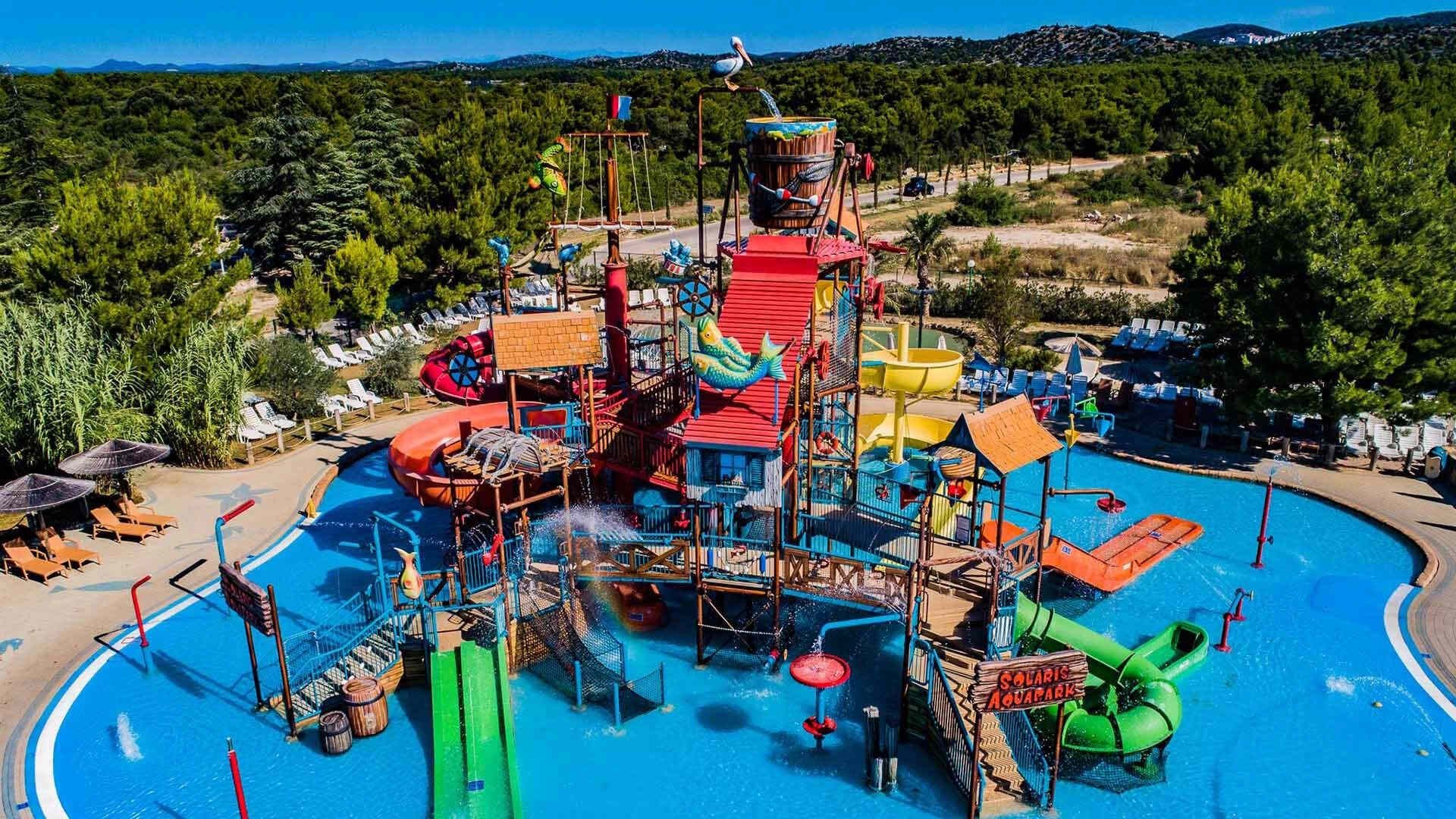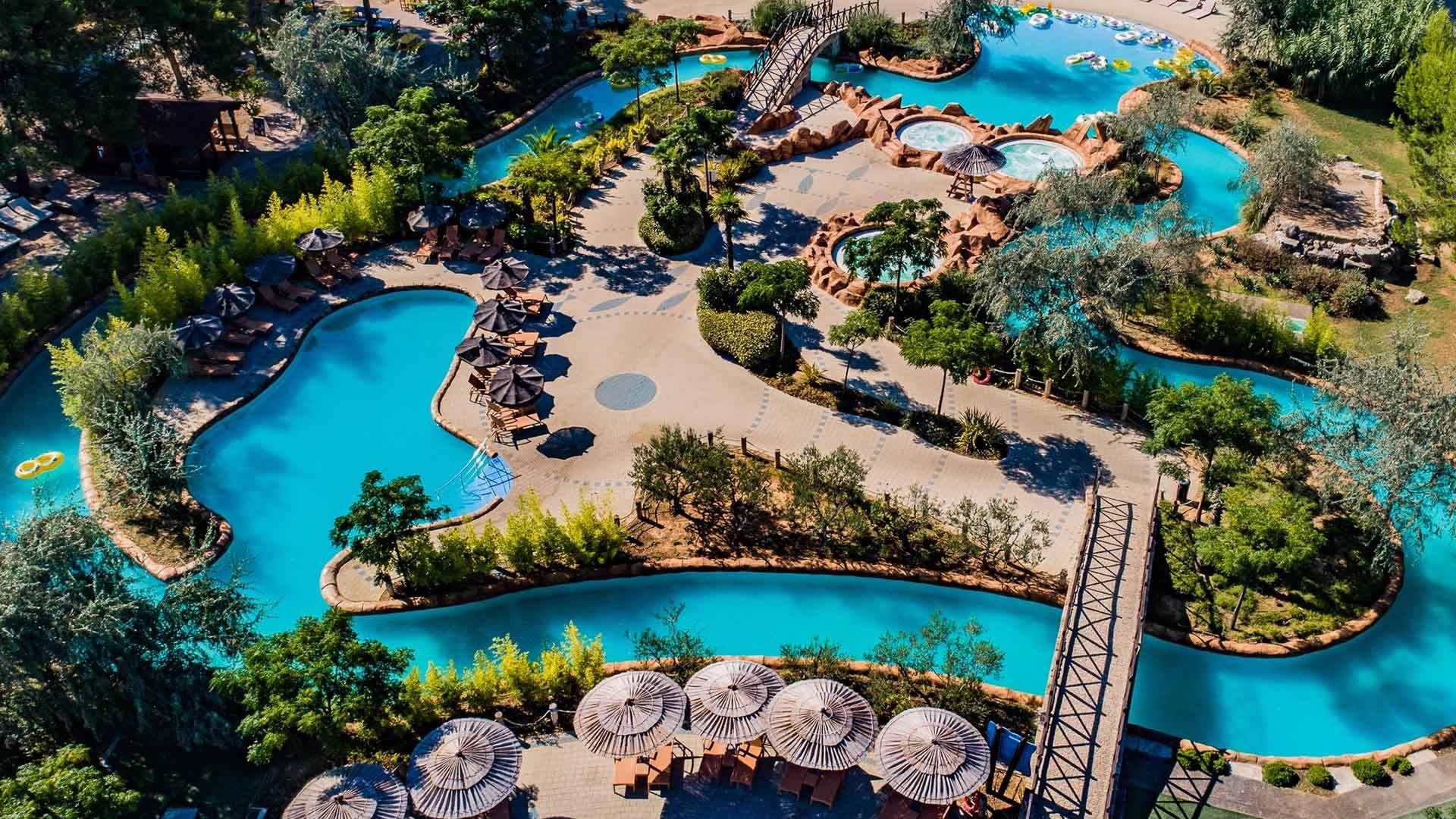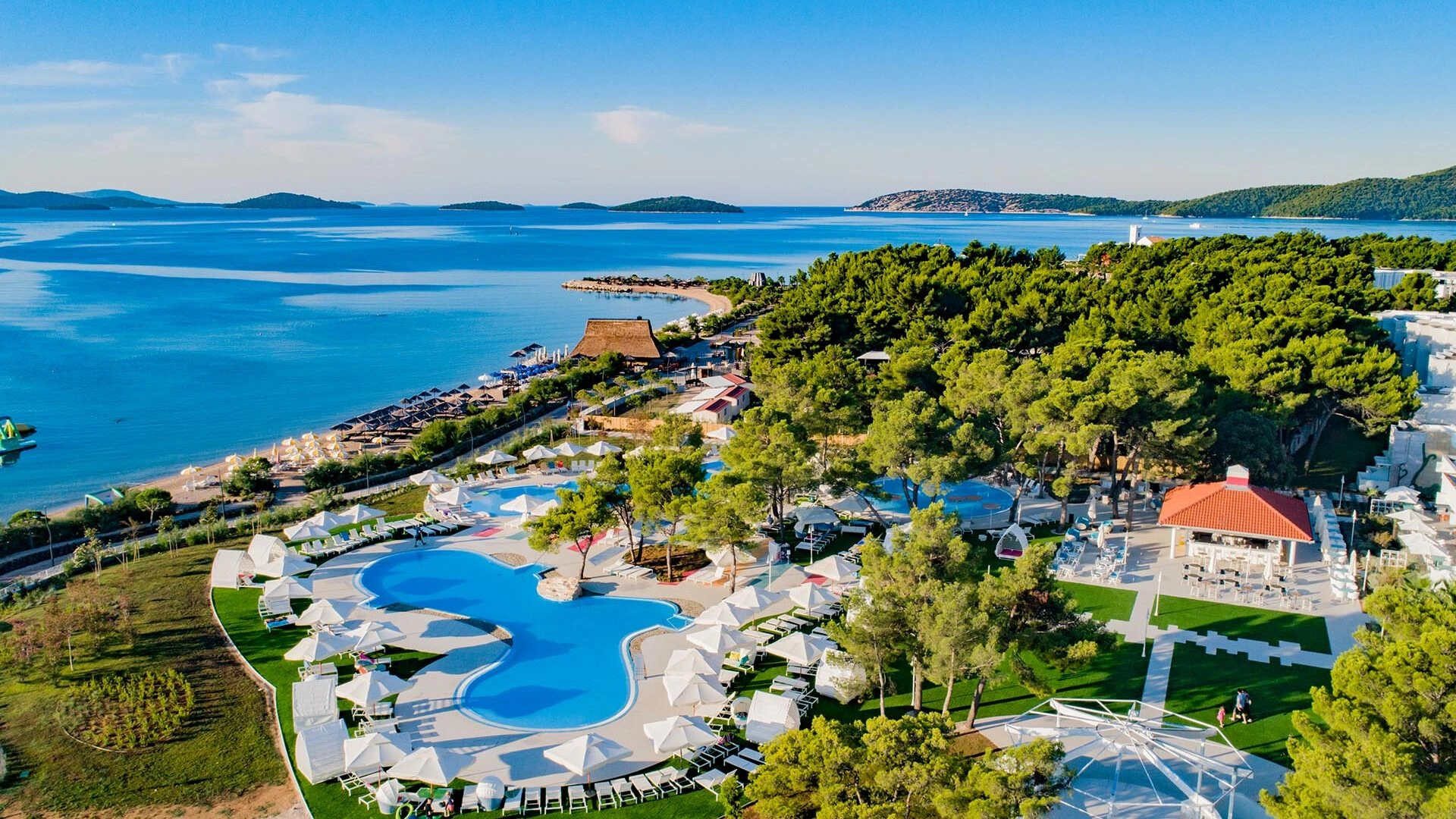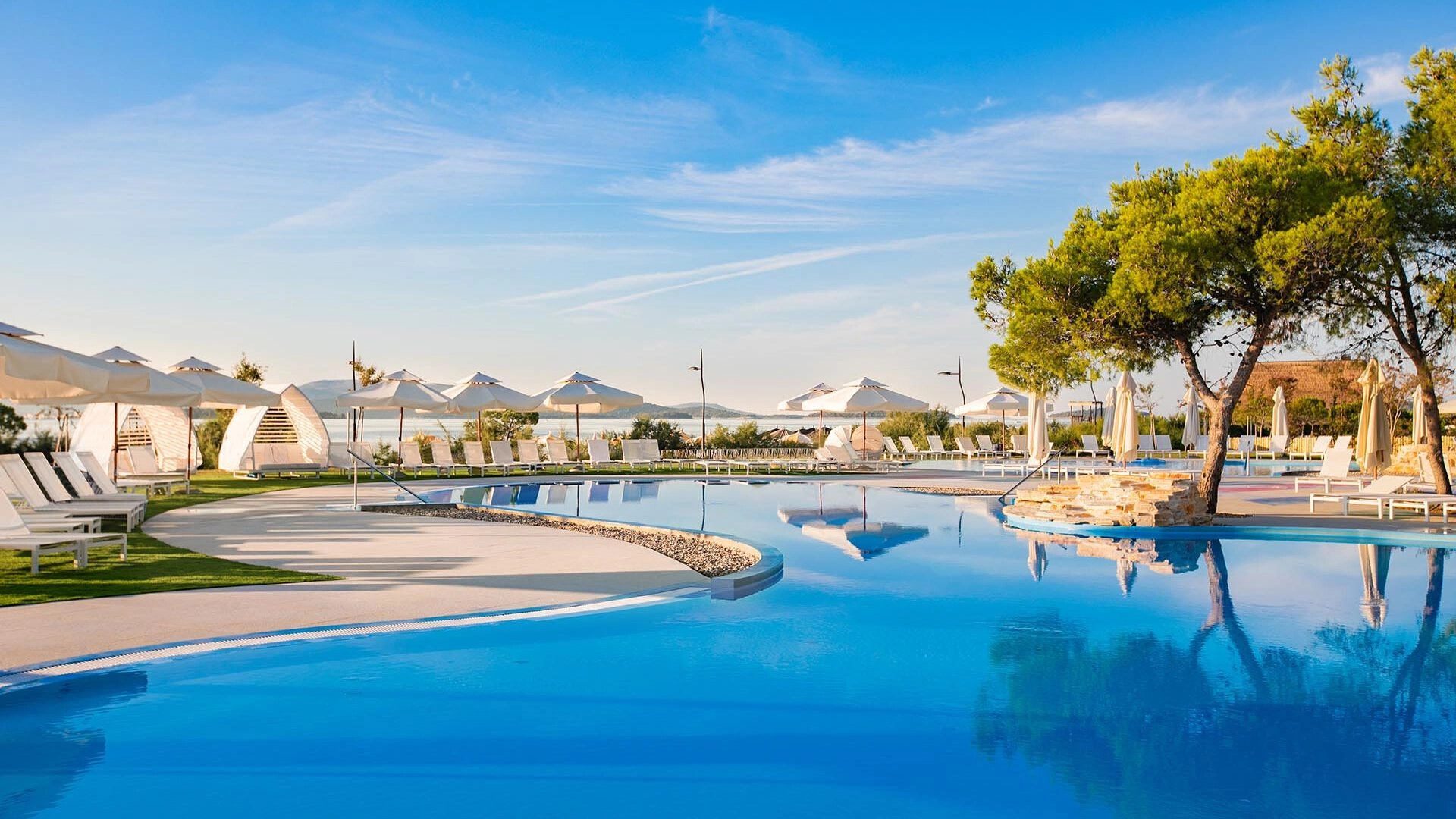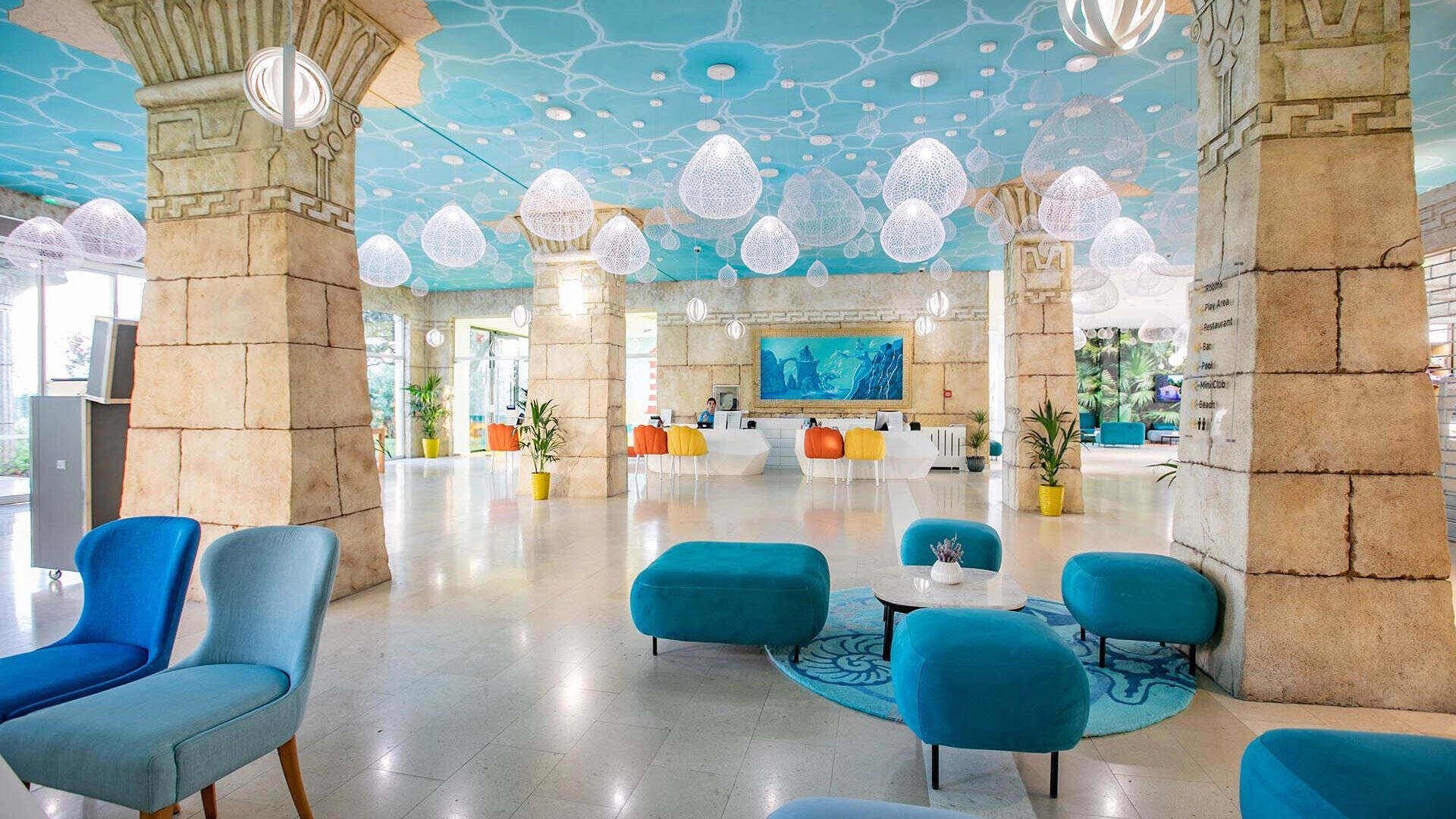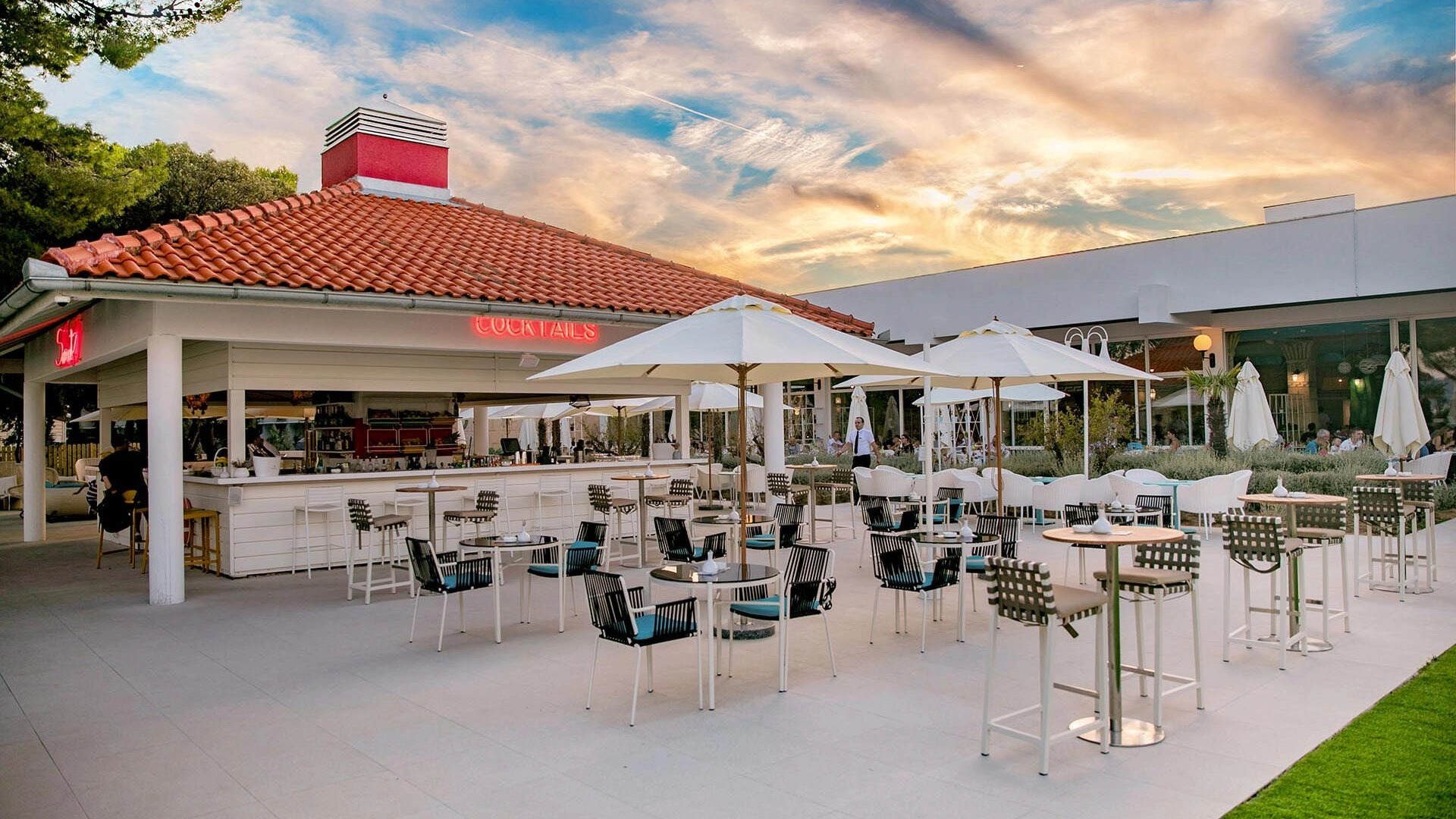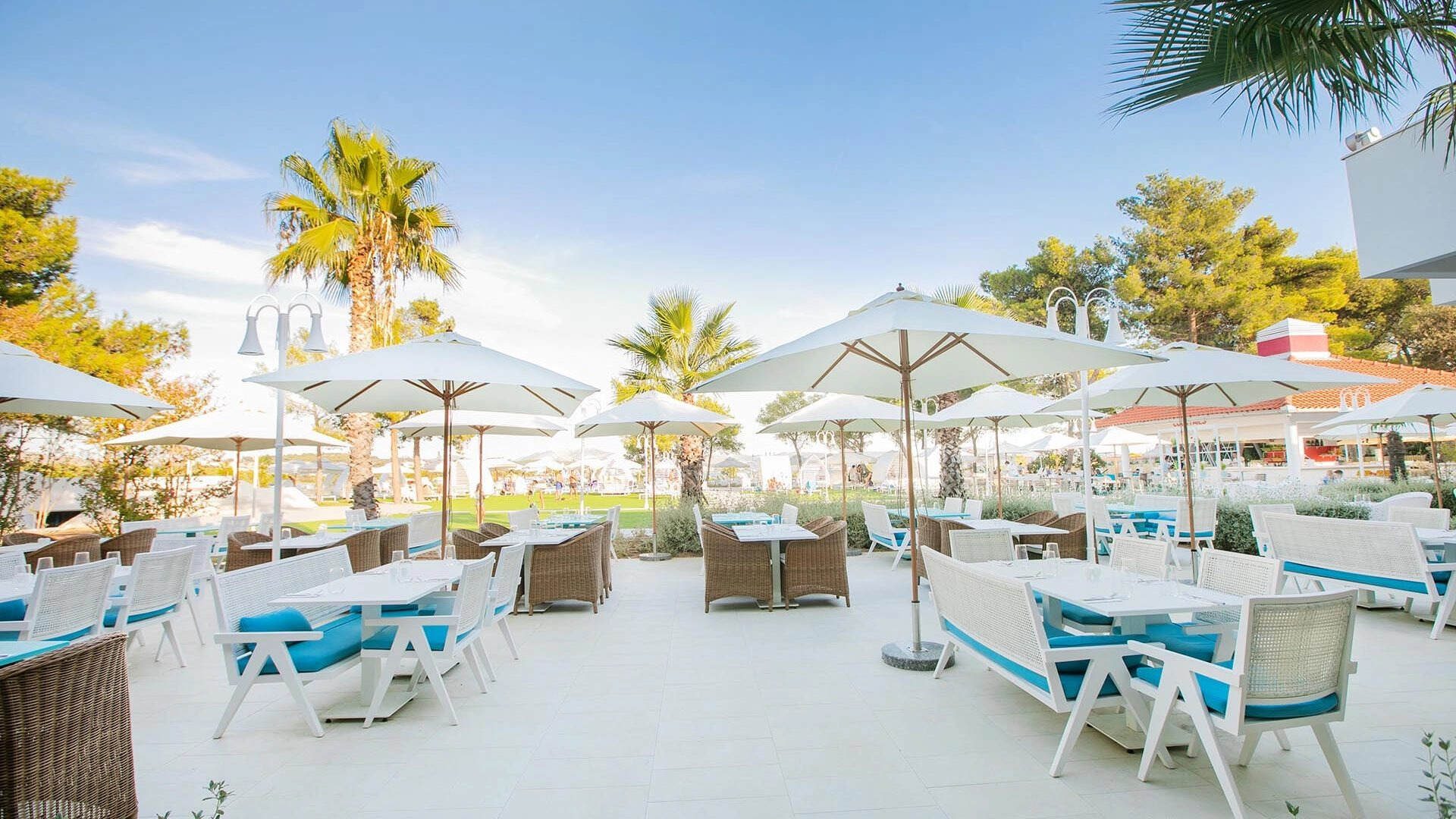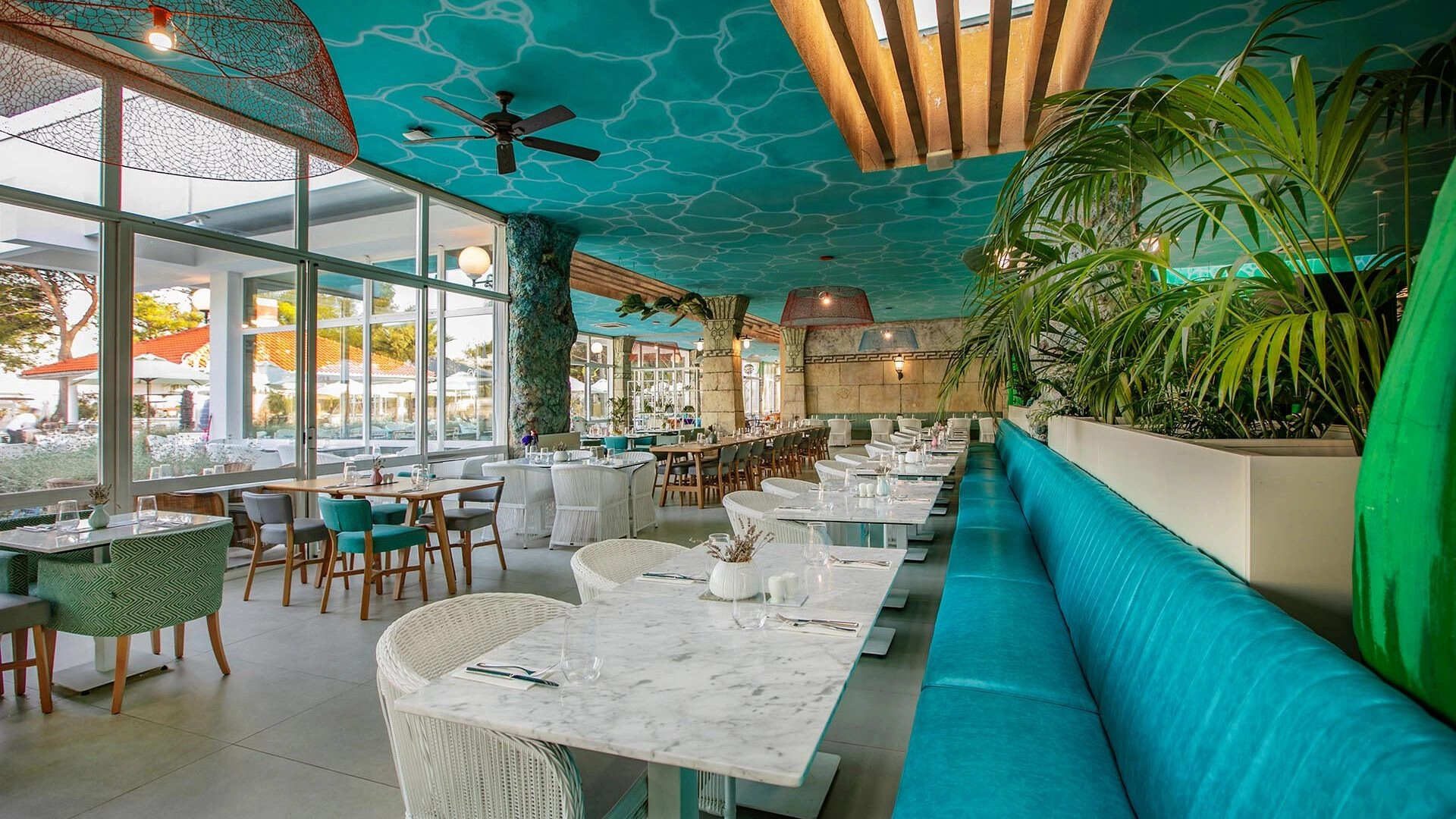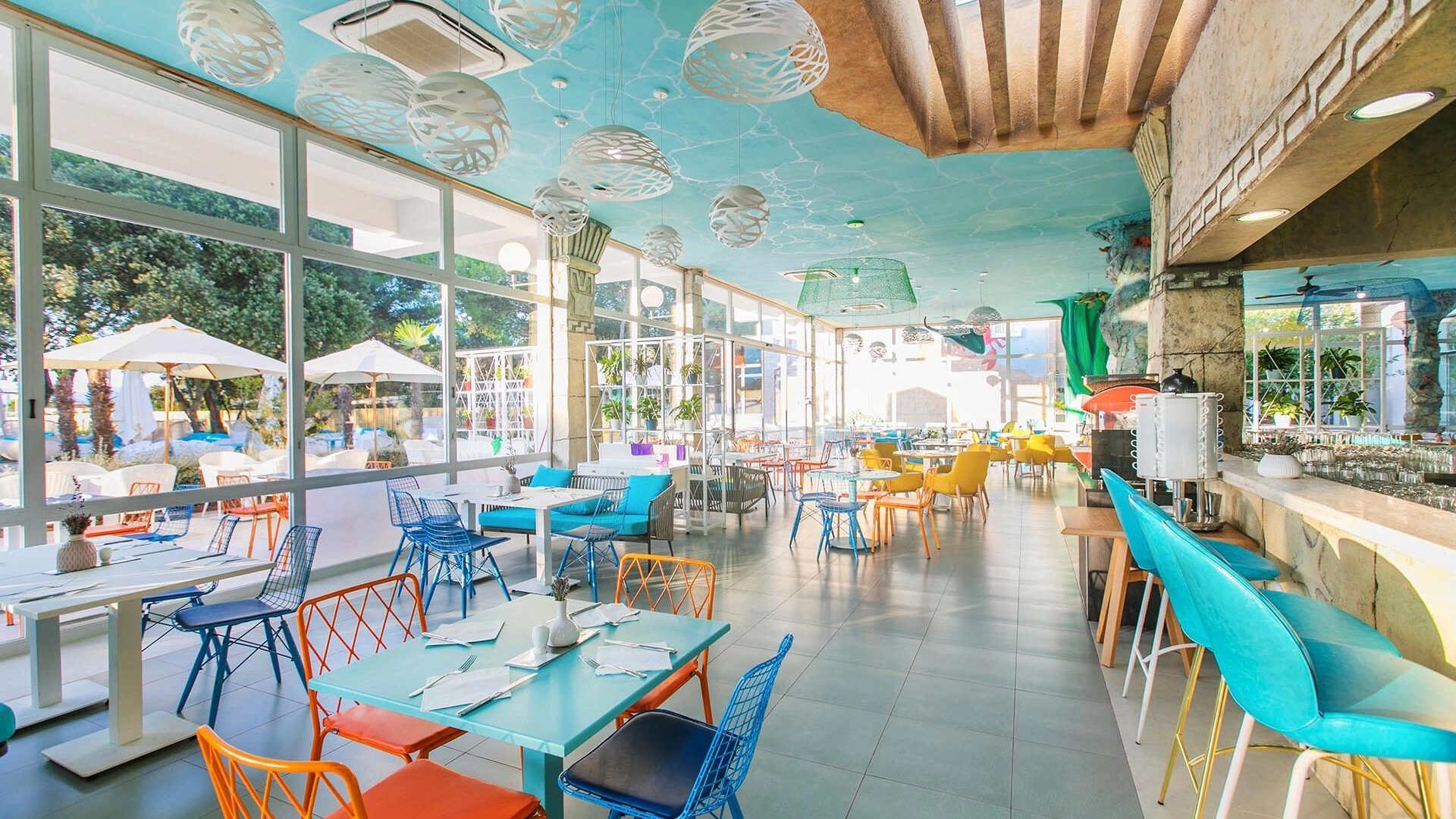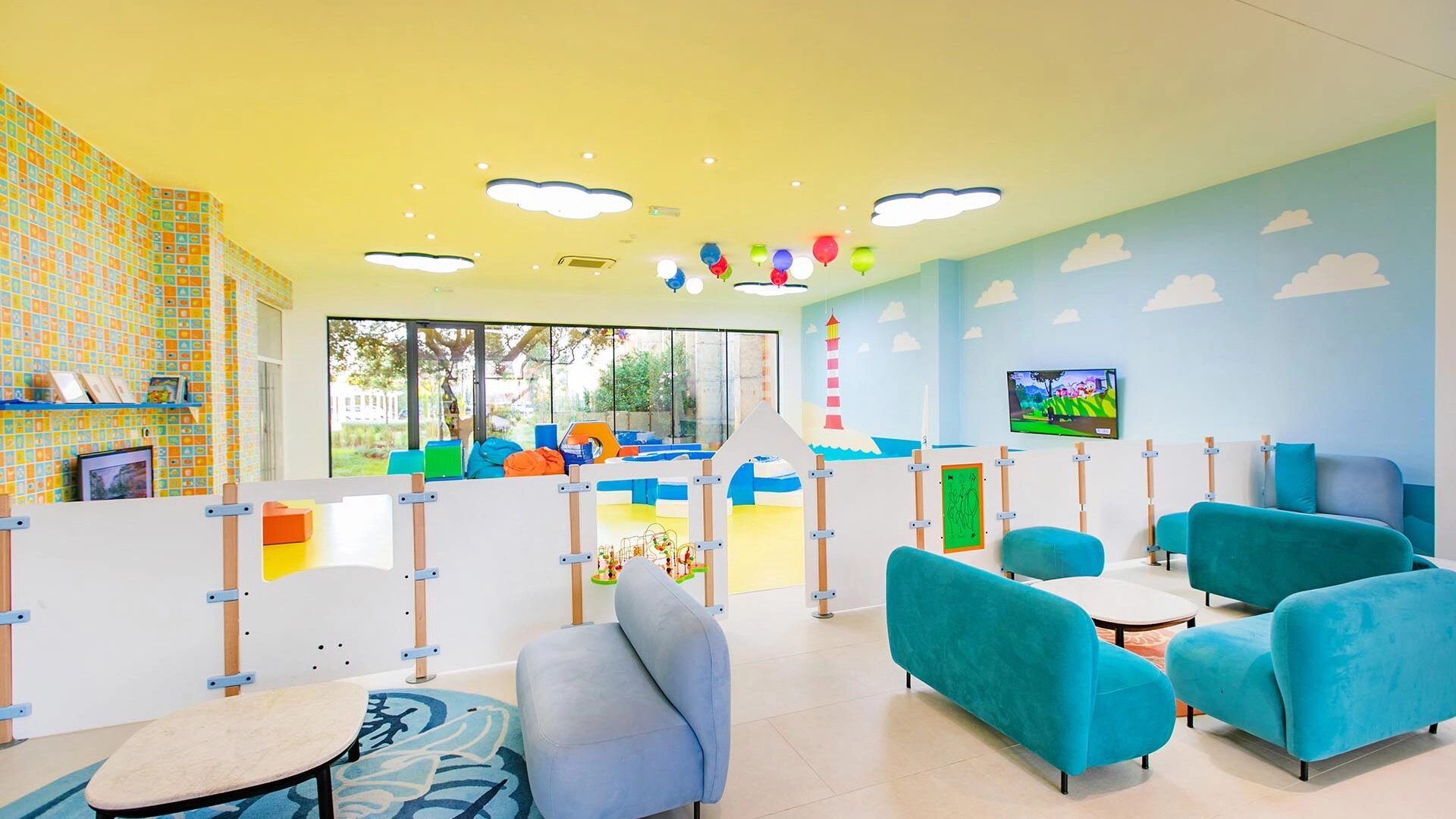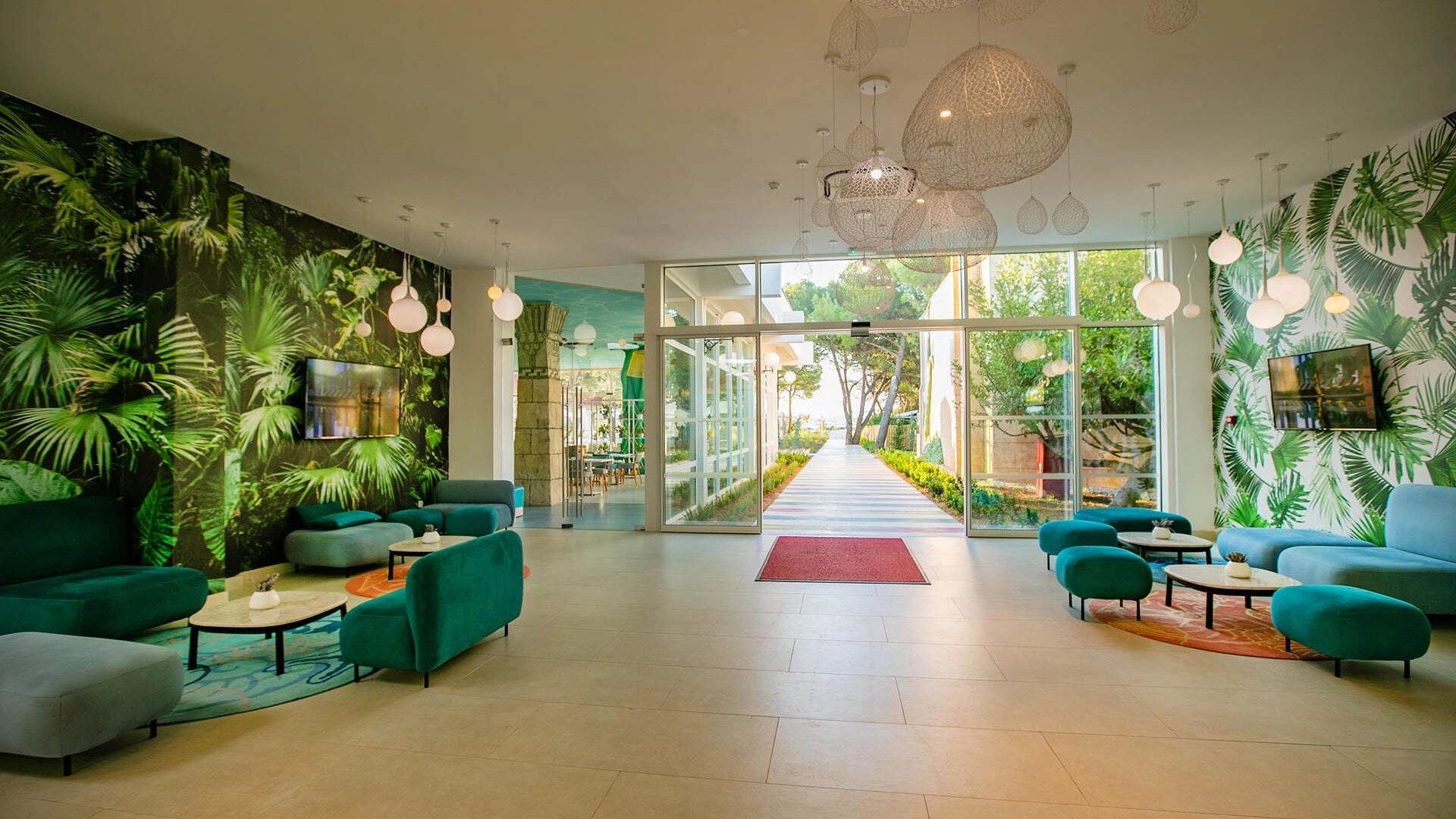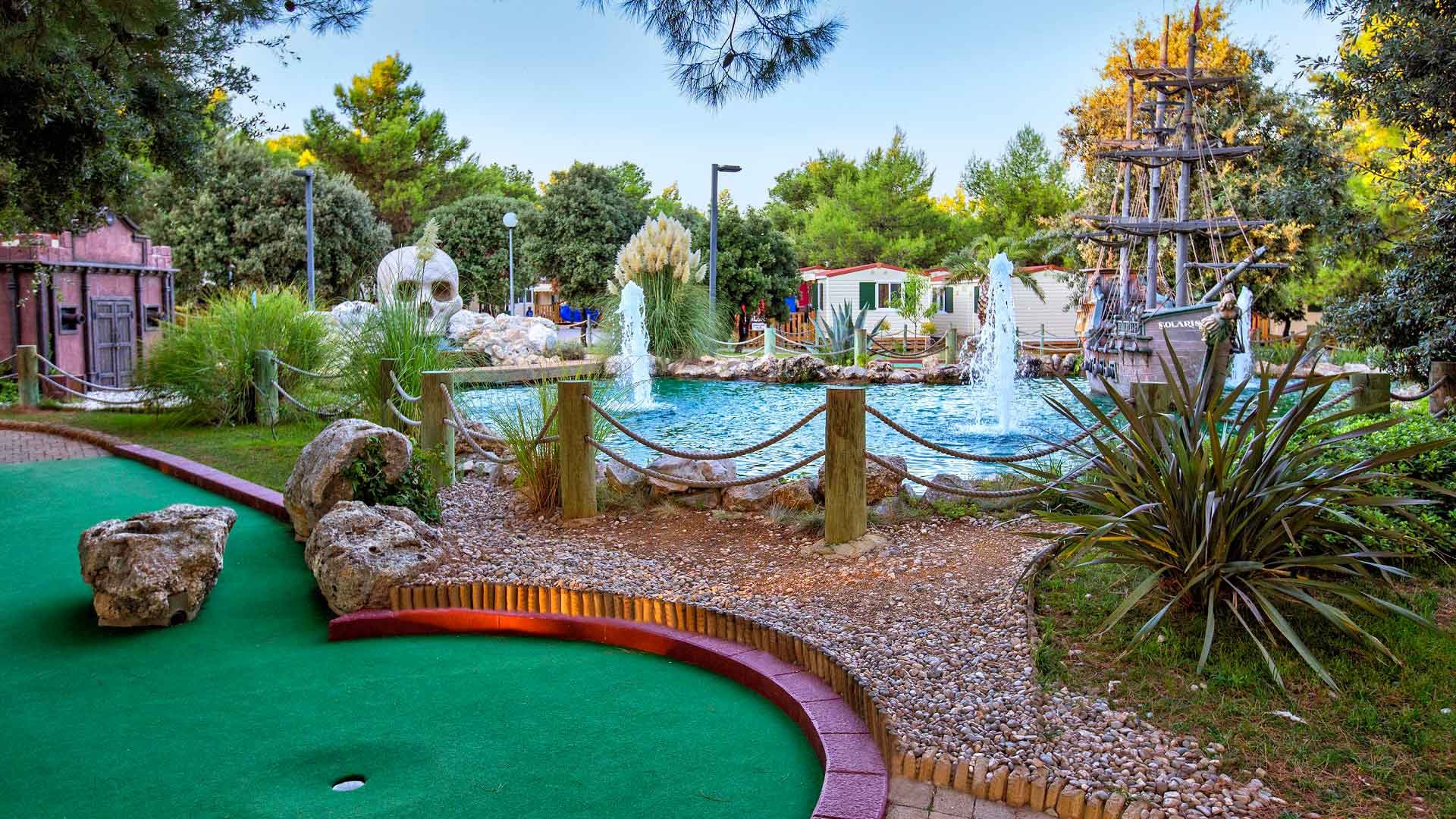 Welcome to Amadria Park Hotel Andrija
Croatia's first children's hotel, Andrija, is curated to delight and inspire. With sea-inspired themes throughout, we offer lively entertainment options, along with all the comforts and features your family expects for a memorable stay.
Kids at Andrija will enjoy our fun Mini Club and Summer Club programs. The variety of activities, designed to encourage creativity, imagination and artistry, keeps them occupied for hours, giving you time to relax and unwind. While the children play, you can take the opportunity to visit the nearby wellness spa, with a full menu of options for de-stressing.
Or, the whole family can hang out at our two large outdoor fresh-water pools and kids' pool. Plus, we're conveniently located next to Aquapark Dalmatia and Family Beach, where you'll find even more opportunities for fun and relaxation.
Looking for food choices? Our restaurant offers a wide variety of options, from a speciality buffet and show cooking area to a dining experience with healthy meal options just for kids.
Make a reservation
Did You Know
Designed For Families
With a beachside location next to the Family Beach and close to Aquapark Dalmatia, the sea-themed Andrija is designed especially for families with smaller children.
Aquapark Dalmatia
Did you know that Amadria Park is the only hotel group with its own waterpark? Aquapark Dalmatia is Dalmatia's first-ever and biggest water park.
Kids Summer Club
The Kids' Summer Club and animation programme is a key feature of Andrija, where the emphasis is on children having a good time.
Why book direct?
You'll always benefit by receiving the best prices from booking directly with Amadria Park - via our website, by phone or by email. Only with us you will find the widest room selection.
Book via Website
Offers At Amadria Park Hotel Andrija
Amenities At Amadria Park Hotel Andrija


















Facilities At Amadria Park Hotel Andrija
Spa & Wellness At Amadria Park Hotel Andrija
Excursions At Amadria Park Hotel Andrija
Need A Way To Get There?
With our transfer service, we will make sure that you arrive and return from your excursion in comfort and style. Enquire below.
// review Sliders ?>
5.0
average score from 9 reviews
100%
of guests recommend this hotel
Exceptional
We stayed here post COVID-19 (July 2020) and everything was just great and safe. Very clean. Hotel was not at its fully capacity which made us feeling even safer not being in the crowd. They have great facilities for kids, kids club is everyday except Saturdays and there is a different schedule every single day and the service is free of charge. We have been there 7 nights and still couldn't manage to do everything was available for us. Definitely will return. Very nice friendly staff who provid
Exceptional
This has been by far the best holiday I have ever had with my toddler. Traveling alone all the way from UK with a 2.5 year old was daunting but this resort and its lovely staff made our holiday so memorable. The facilities were amazing and the staff were way too good to be true. They took such immense care of us and ensured whatever we required was organized well. Special thanks to the front desk team Maja, Zivana and Blazica for your warm hospitality.
Exceptional
We loved it, friendly personal, daily Programm for children, babysitting, very good breakfast, clean big family rooms We will be back !
Great place for little ones and a relaxing family adventure!
his was the perfect place to take 2 young children (2 & 4). The photos don't really do it justice - for example the little kids dipping pool and mini playground is not shown. The food was great and the breakfast & dinner buffet was varied enough for all tastes. The children loved the kids club, and the other activities put on by the staff such as the mini disco every evening.
Our family just spent the week here for the second time and this place continues to exceed our expectation. Our family of 4 boys had an unbelievable time. The whole grounds has taken a massive upgrade and the staff are amazing! We can't wait to come back again!
We absolutely loved staying here. This location does well to accommodate families and make relaxing fun. The breakfasts and amenities we fantastic, and the staff does such a great job making sure you have nothing to worry about.
Hotel in which your kid will feel like little prince or princess
What is best here? Is it: really comfortable beds; amazingly designed rooms and hotel interior; the fact you do not actually need cash; the face of pure joy your child makes when he/she sees room and playroom and of course restaurant; the friendliest hotel employees I had ever seen.. I do not know what is the best part of our stay here. Probably all of it. We just felt amazing just beeng there.
Our vacation to Croatia was such a blast!
We had the best time we can imagine in this crazy situation and time of the year. We had the best kids friendly hotel in Europe I can say. With the best service and super friendly staff we kept extending our stay 😊 we had the time of our lives With such an amazing animation team is this a huge plus for Amadria Andrija.
Excellent
We stayed at Andrija for the opening week after Covid restrictions. This was our second time at Amadria Park, so we knew what we get. Amadria Park is a Croatian resort, and what I mean by this is that you have to allow for a little bit "polako", you cannot approach this resort with German efficiency - but in return you get a very warm-hearted personnel who do everything to make you feel well! Just ask...
// end review Sliders ?>