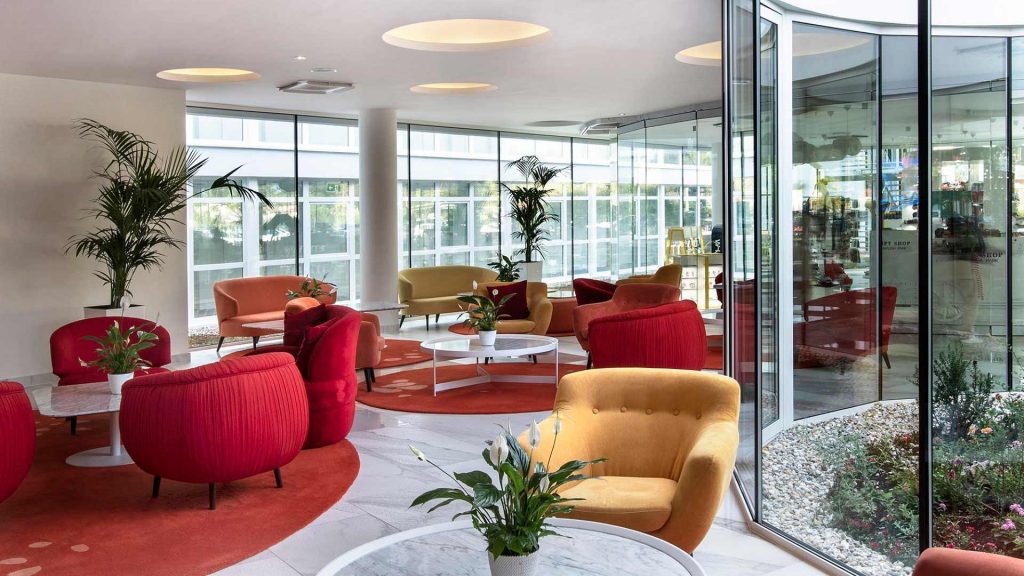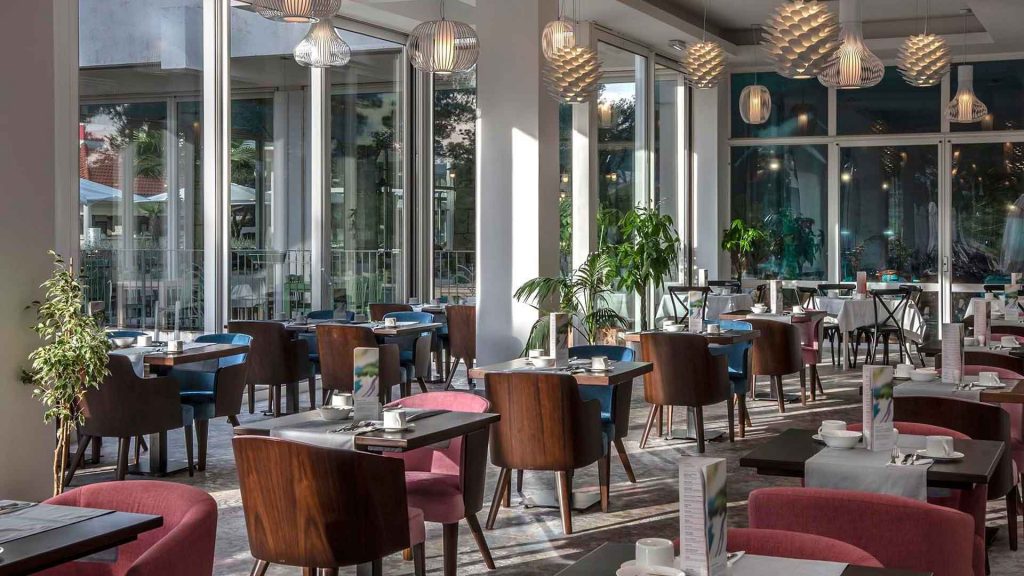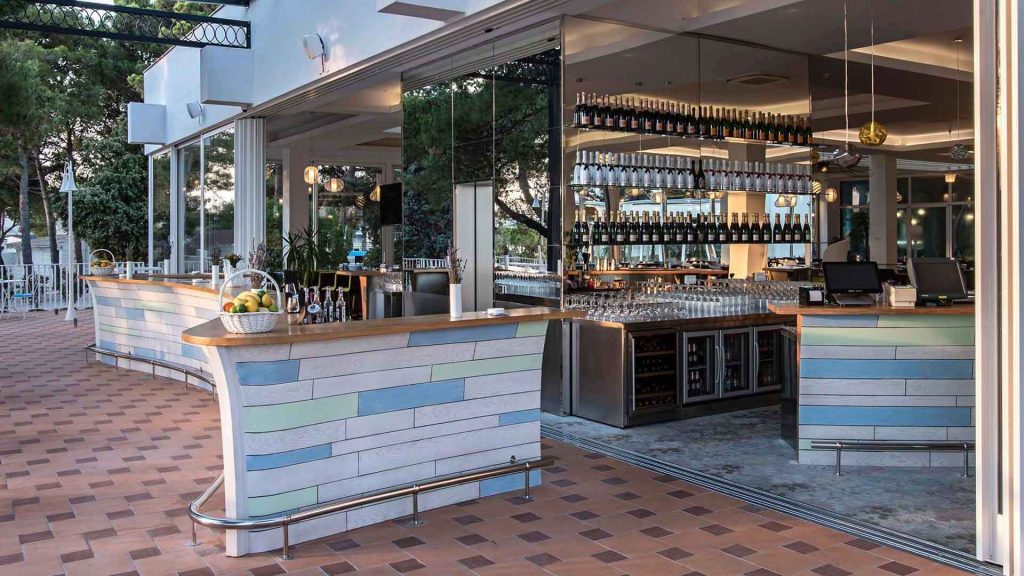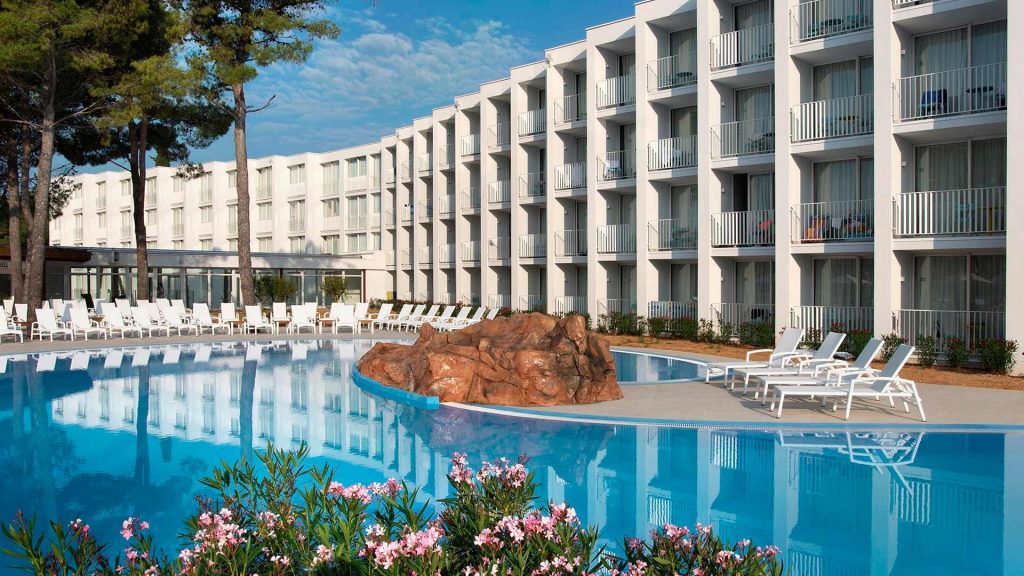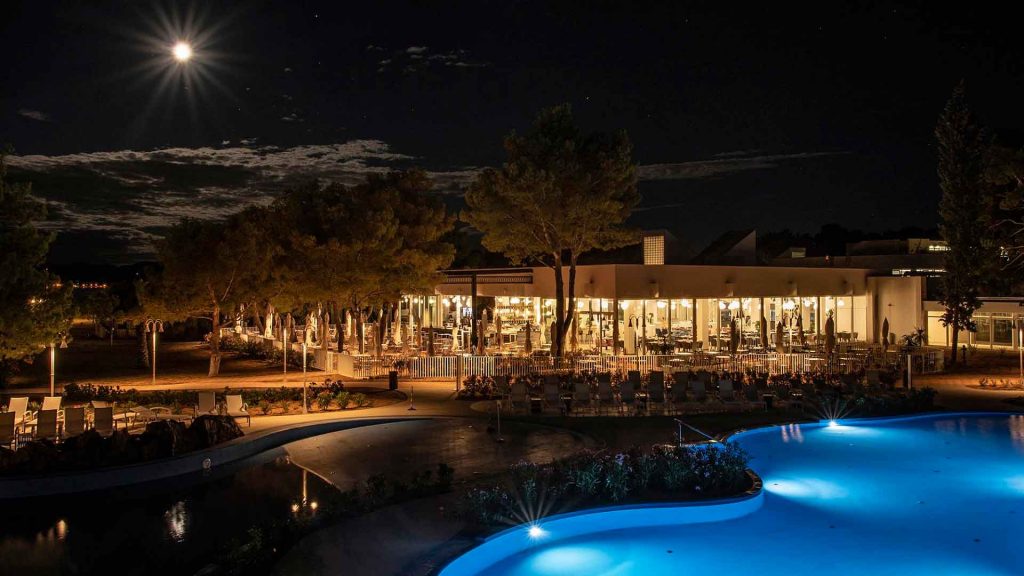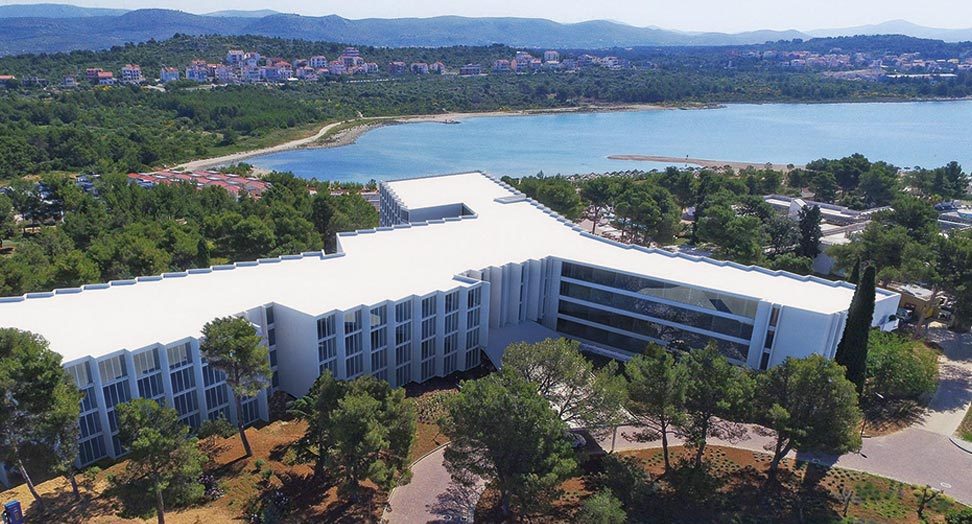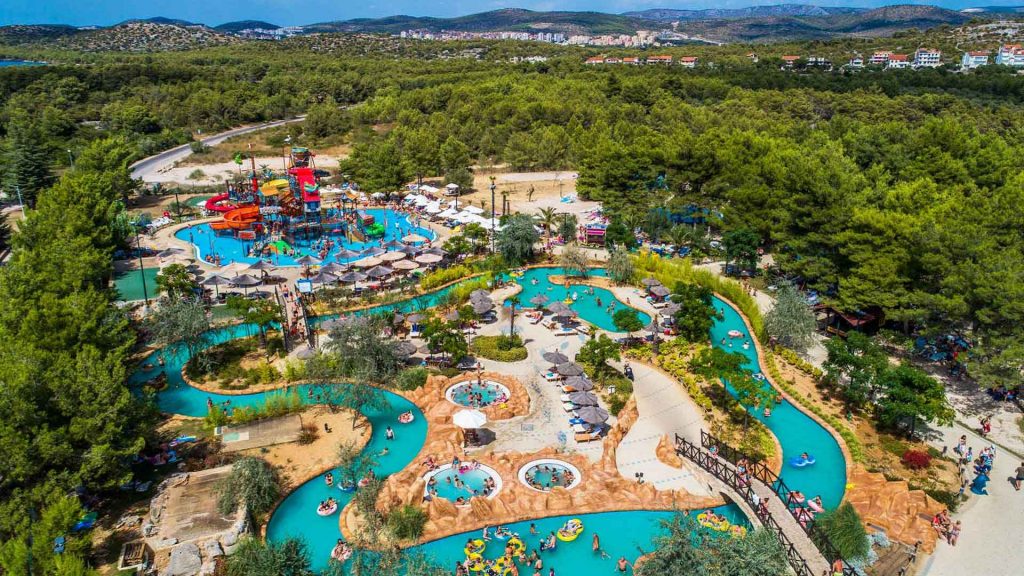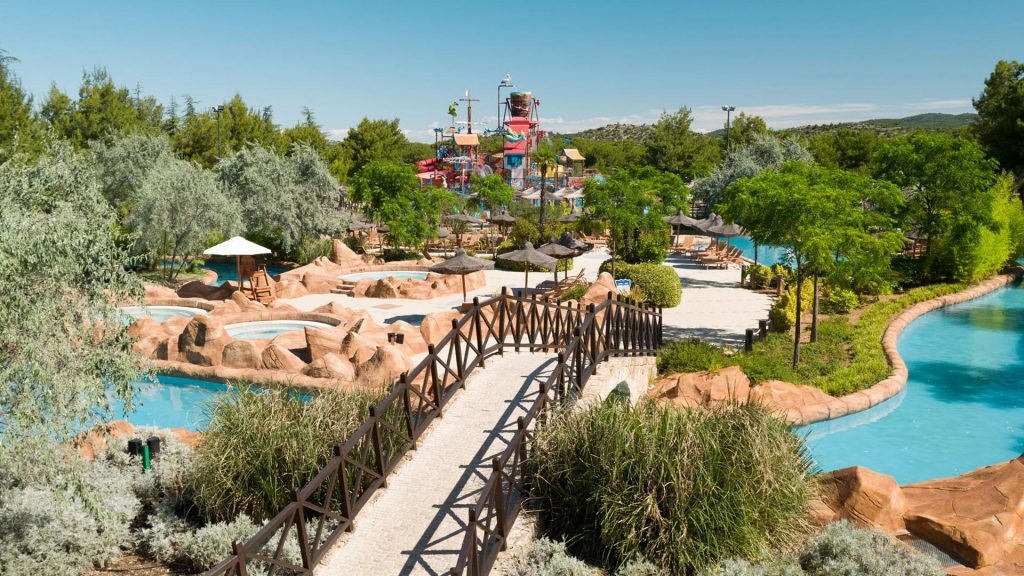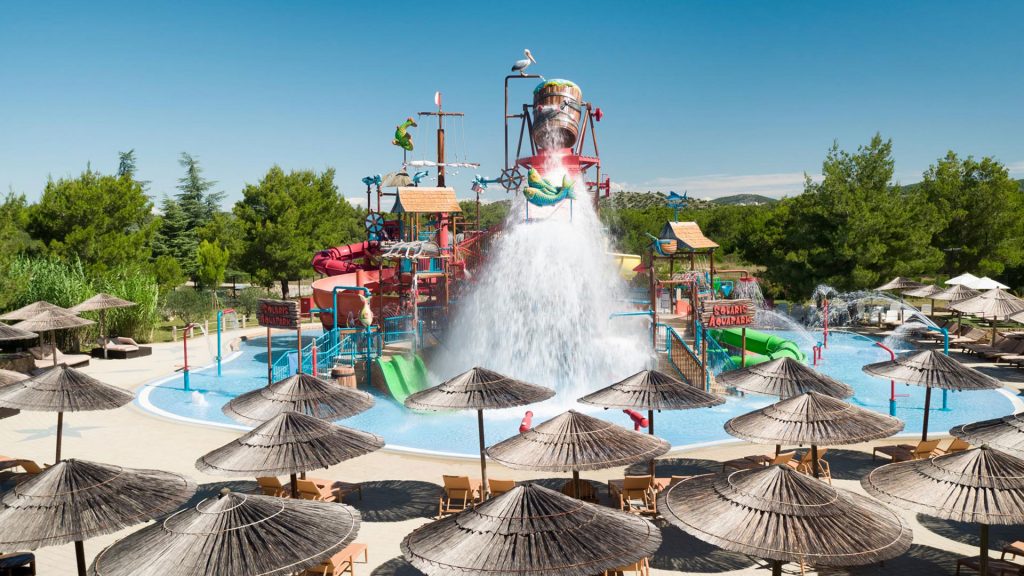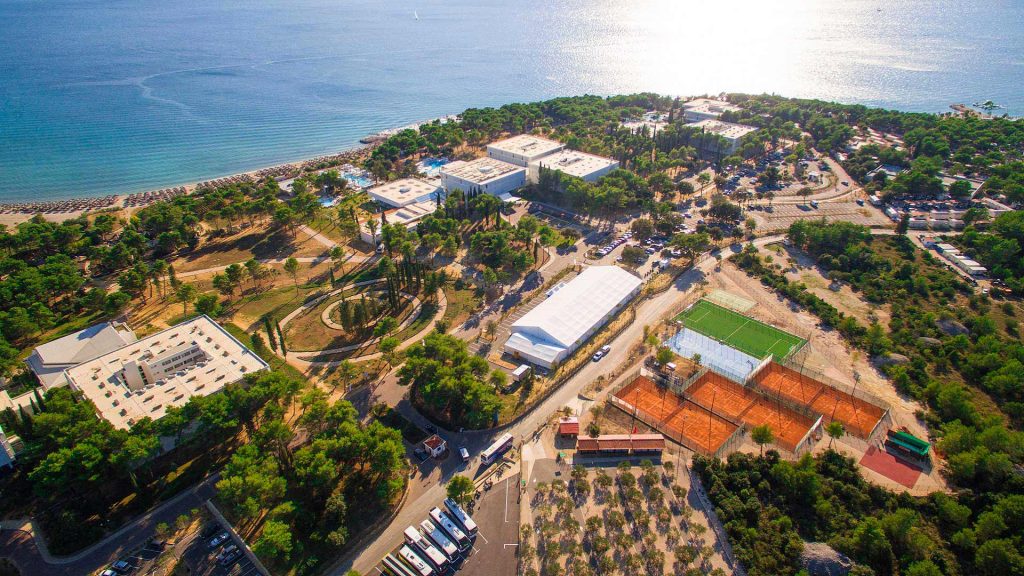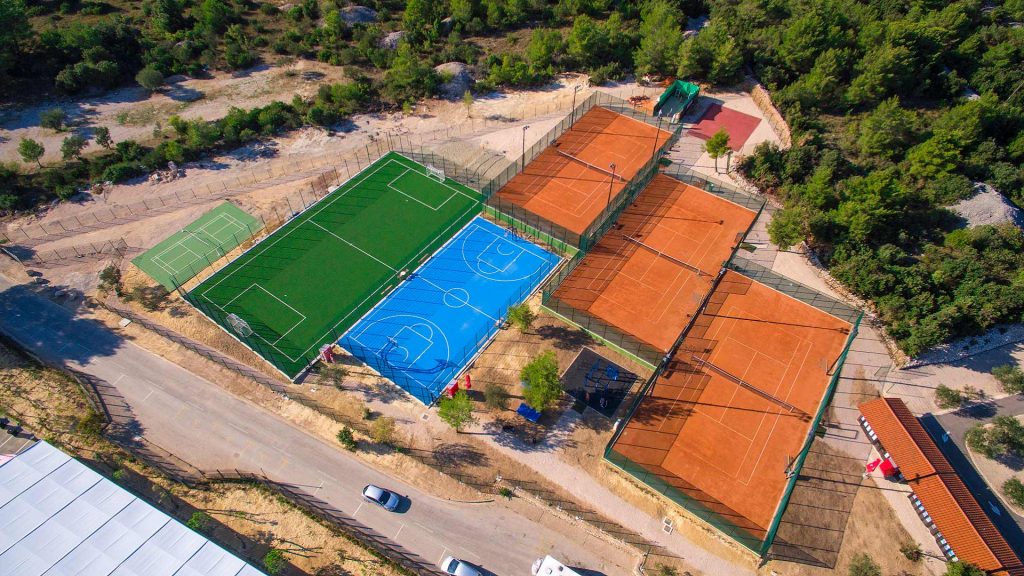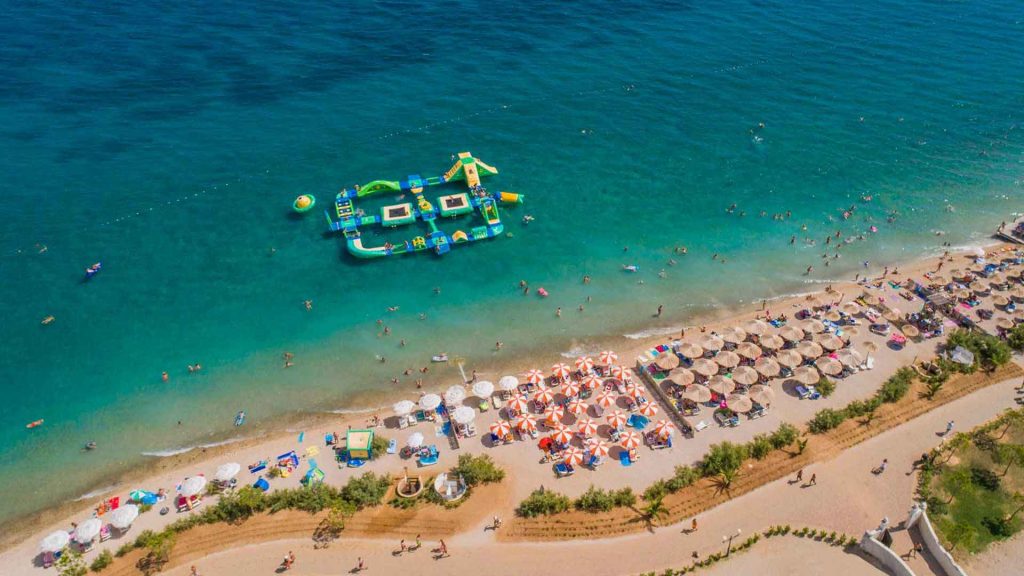 Welcome to Amadria Park Hotel Jakov
If you're seeking a destination that's perfectly tuned to the needs of families, our hotel Jakov is just the place. It offers rest and recreation, accommodating to the needs of guests of all ages.
Hotel Jakov features family rooms – complete with bunk beds – along with a separate bedroom for parents, ensuring privacy and space as a standard. Young guests will also find plenty of activities to enjoy at our kids' Mini Club and Summer Club programs. And there's more fun to be had nearby, thanks to our close proximity to Aquapark Dalmatia and Family Beach.
While the kids are occupied, parents can unwind at our fresh water pools or enjoy a splash in the sea at the hotel's beachfront. Our guests can also enjoy delicious dining in our restaurant, or have a few refreshments and light bites at our scenic terrace bar.
Make a reservation
Did You Know
Beachside Location
A beachside location by the Family Beach and Aquapark Dalmatia, Jakov is a modern, fresh and airy hotel, upgraded to provide space and comfort for families with older children.
Social Hub
Two swimming pools form the social hub of the hotel, overlooked by a spacious outdoor bar and a terrace next to the restaurant.
Kids Summer Club
The Kids Summer Club programme provides entertainment and fun for kids holidaying with their parents.
Why book direct?
You'll always benefit by receiving the best prices from booking directly with Amadria Park - via our website, by phone or by email. Only with us will you find the widest room selection.
Book via Website
Offers At Amadria Park Hotel Jakov
Amenities At Amadria Park Hotel Jakov

















Facilities At Amadria Park Hotel Jakov
Spa & Wellness At Amadria Park Hotel Jakov
Excursions At Amadria Park Hotel Jakov
Need A Way To Get There?
With our transfer service, we will make sure that you arrive and return from your excursion in comfort and style. Enquire below.